For the third year in a row I'm doing my Muninn's May Mini Madness challenge.
This is a 31 day exercise where I attempt to complete a mini a day. I take some of my started, but unfinished miniatures (and occasionally ones that are just primed) and finish them off in a month-long painting exercise.
The first year was pretty easy. I had tons of models to choose from, minis set aside, prepped & ready, as well as a lot of free time outside of work. Last year I had newborn twins taking up my attention, although I was on family leave from work, so I still had some time to spare.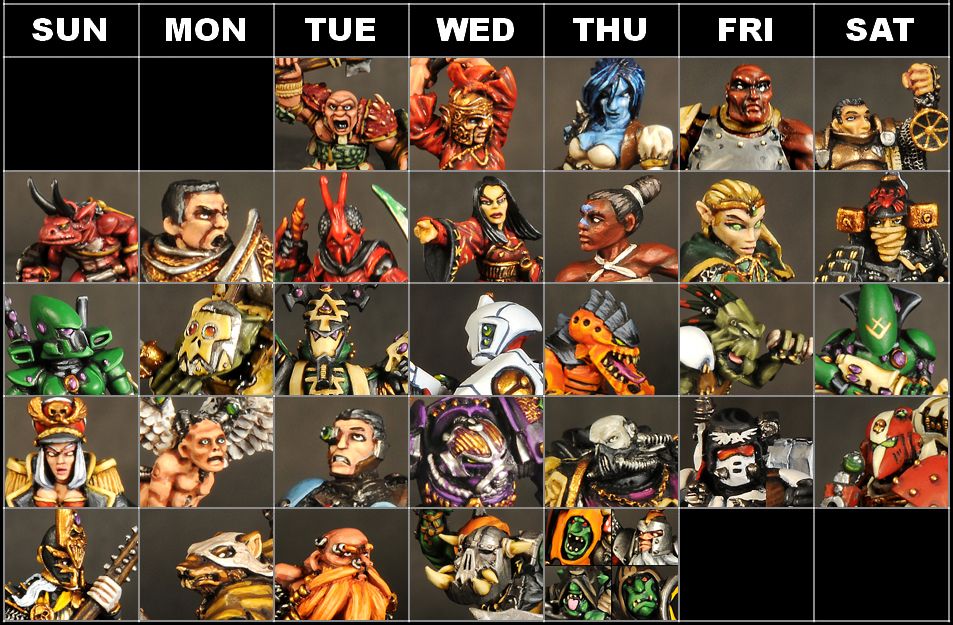 2012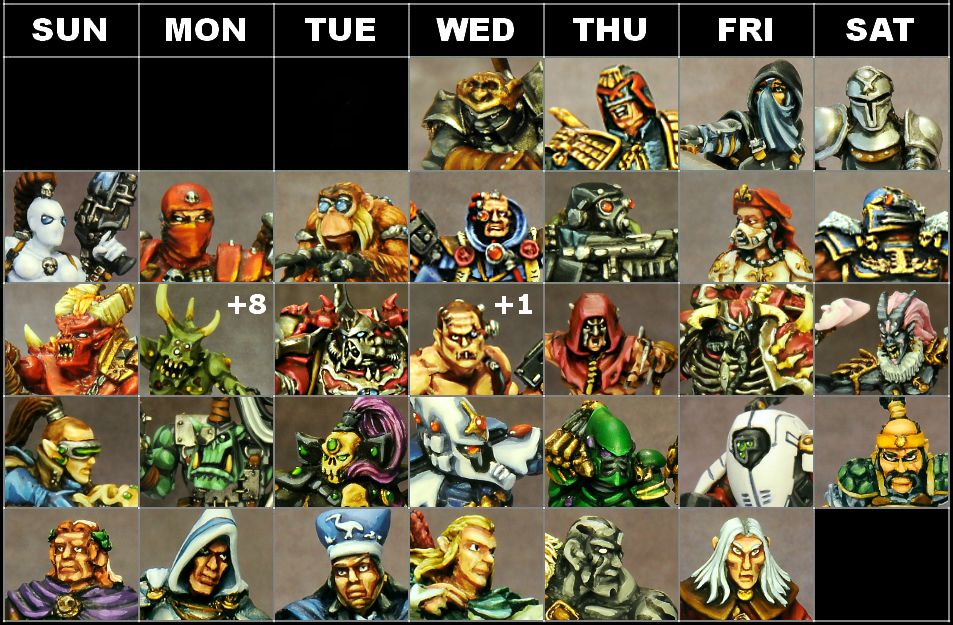 2013
This year I have two active & inquisitive twins, a puppy, my full time job, and relatively little prepared for the month ahead. I called last year Nightmare mode.
Welcome to Hell Mode.
~Muninn